General Information ─
a Brief Introduction & Overview
Banks in Ireland generally open around 9:30am and close about 4:30, Monday through Friday. Most Noteworthy; ATM (cash) machines are located at most banks and accept most credit cards.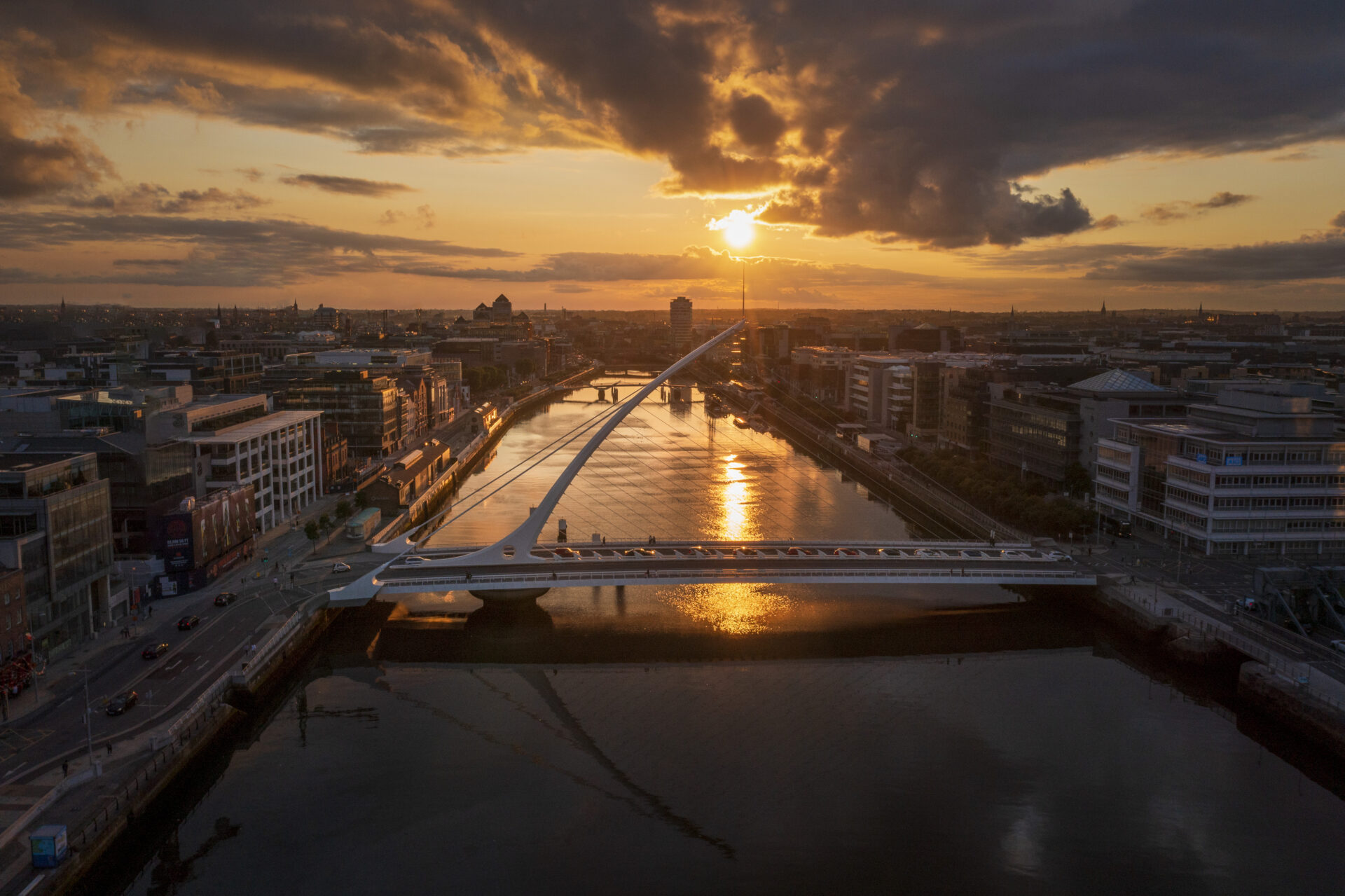 The basic law of the state was adopted by referendum in 1937. It defines Ireland as a sovereign, independent and democratic state; it sets out the administrative structure of government and states that all the powers of the government derive under God from the people.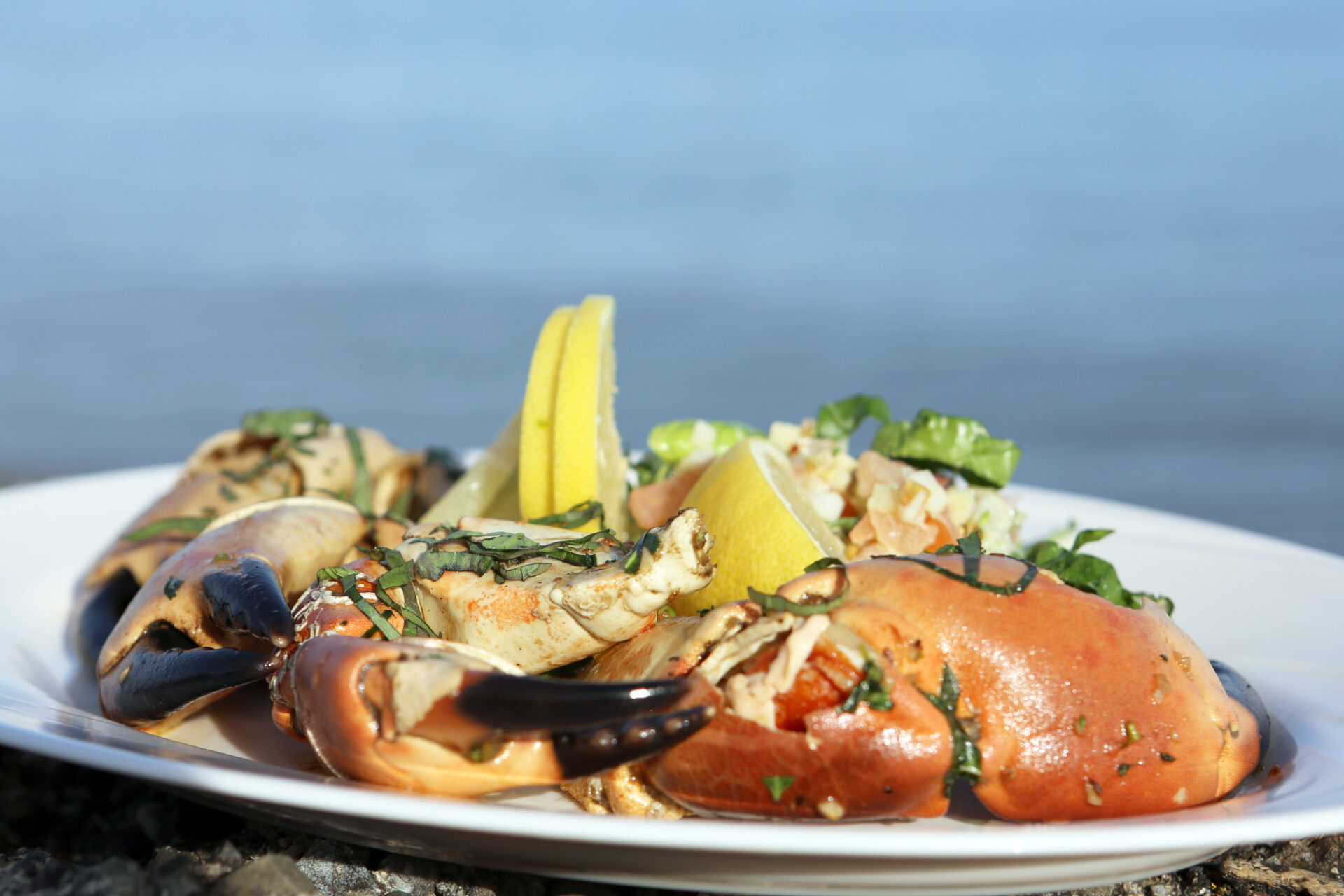 Visa, MasterCard, or American Express are widely accepted in Ireland. Therefore visitors with other cards should inquire in advance or see if their card is on display where they wish to use it.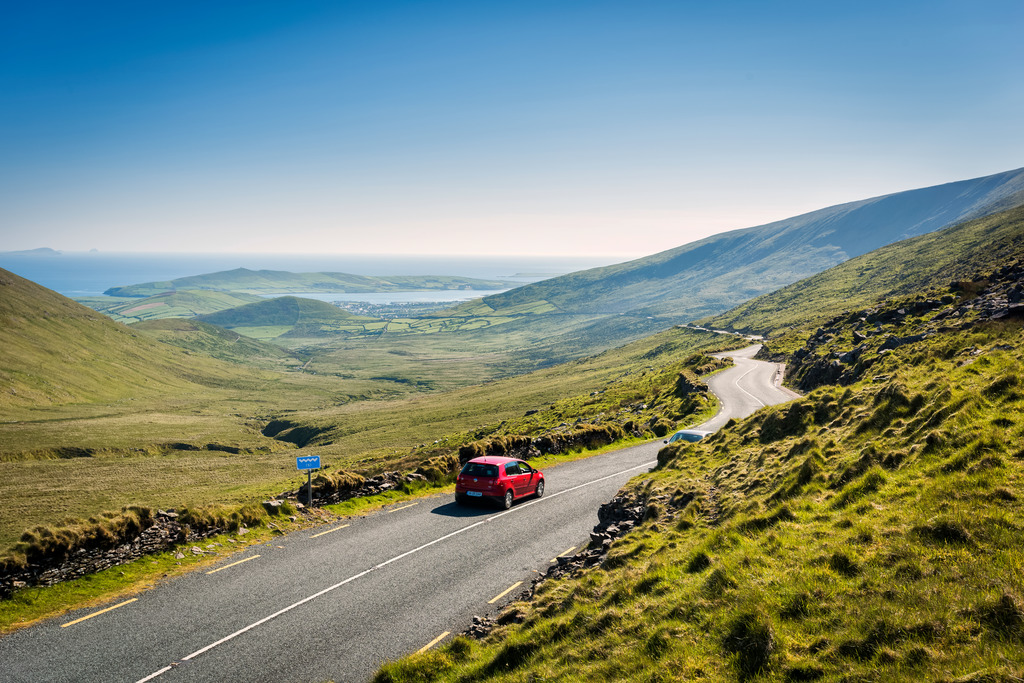 Throughout the centuries, Ireland has produced many great authors, playwrights, and poets; Irish literature has become recognized for its quality all over the world. Among our most famous contributors are James Joyce, Samuel Beckett, WB Yeats, Seamus Heaney, Brendan Behan, and in more recent times, Brian Friel, John Banville, and Roddy Doyle. Four Irish writers received the Nobel Prize for Literature in the 20th century.
There is a rich tradition of music in Ireland, both traditional and current. Comhaltas Ceoltori Eireann [Fellowship of Irish musicians] has done much to preserve and promote traditional Irish music, both at home and abroad; the Chieftans, one of our best-known traditional groups, have done much to bring this heritage to international audiences.
Today the likes of U2, Van Morrison, Sinead O Connor, and Westlife very much keep Ireland on the musical map. Riverdance, which has become an international phenomenon, played a major role in 'exporting' the rich culture of traditional Irish music song and dance to a worldwide audience.
Visitors to Ireland from the United Kingdom and other EU countries are not required to make a declaration to customs at their place of entry. Certain goods are prohibited or restricted to protect health and the environment. Restricted goods include poultry and meat.
Furthermore, customs operate green and red channels at most ports and airports. You will pass through the green channel if you have nothing to declare. But if you need to declare goods over the duty and tax-free allowances for non-EU visitors, you must use the red channel.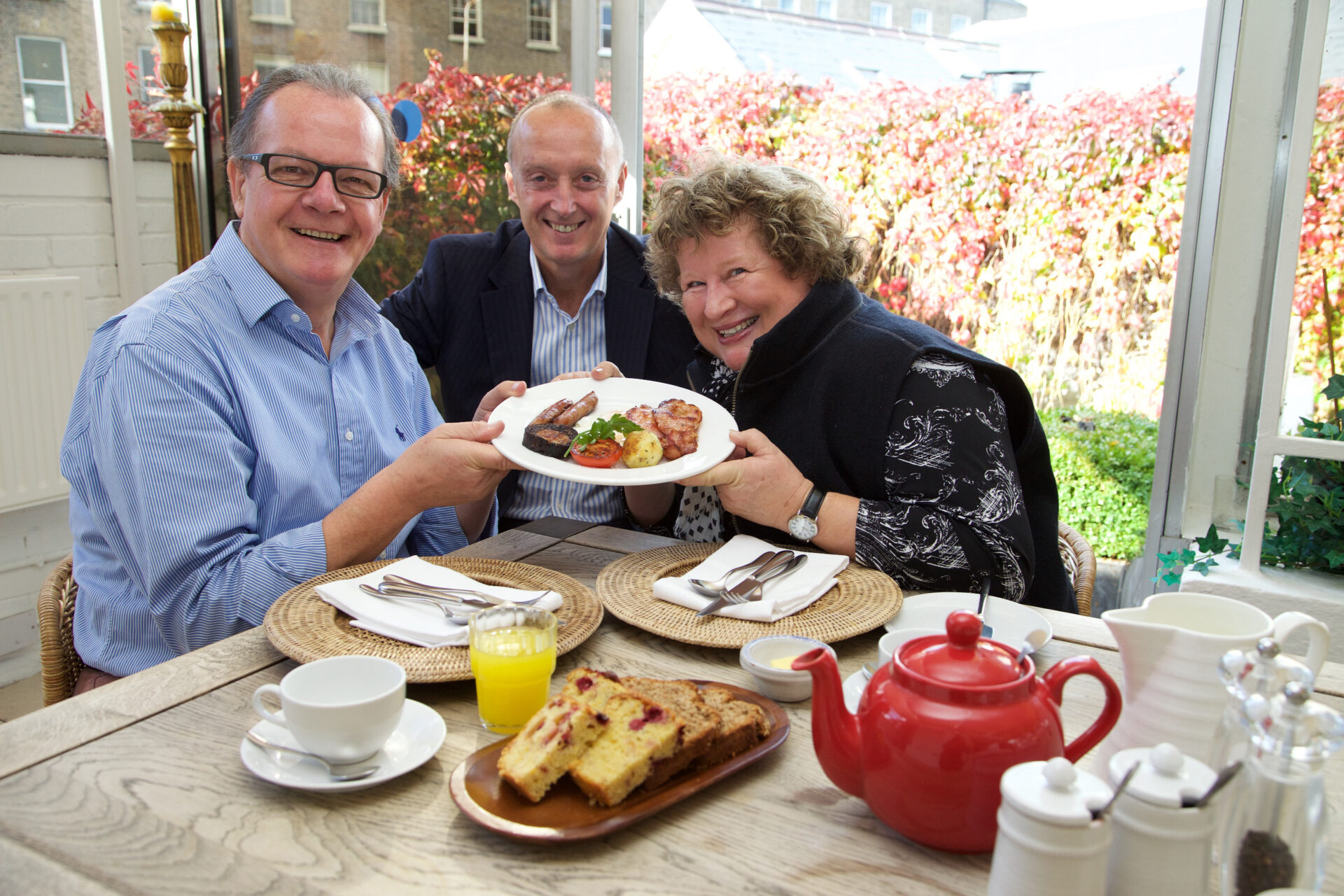 The Irish economy is an open, mostly export-based economy that has experienced an unprecedented level of growth since the late 1990s. It is expected this growth will continue at least for the first decade of this century, subject to the availability of a skilled labor force.
This will be heavily dependent on trade, with export goods and services accounting for 96.8% of GDP. Membership of the European Union and access to the Single Market have allowed Ireland to diversify its trade patterns. Although Britain has always been Ireland's largest single trading partner, almost half of all Irish exports now go to other member states.
The roots of this property lie in a number of contributing factors, including a young skilled workforce, co-operation between Government, Industry, and Unions, as well as the work of industrial promotional agencies.
Emergency Police, Fire Department, Ambulance – Tel 112 or 999 (Republic of Ireland).
Emergency Police, Fire Department, Ambulance – Tel 999 (Northern Ireland).
These numbers should only be used in cases of genuine emergency.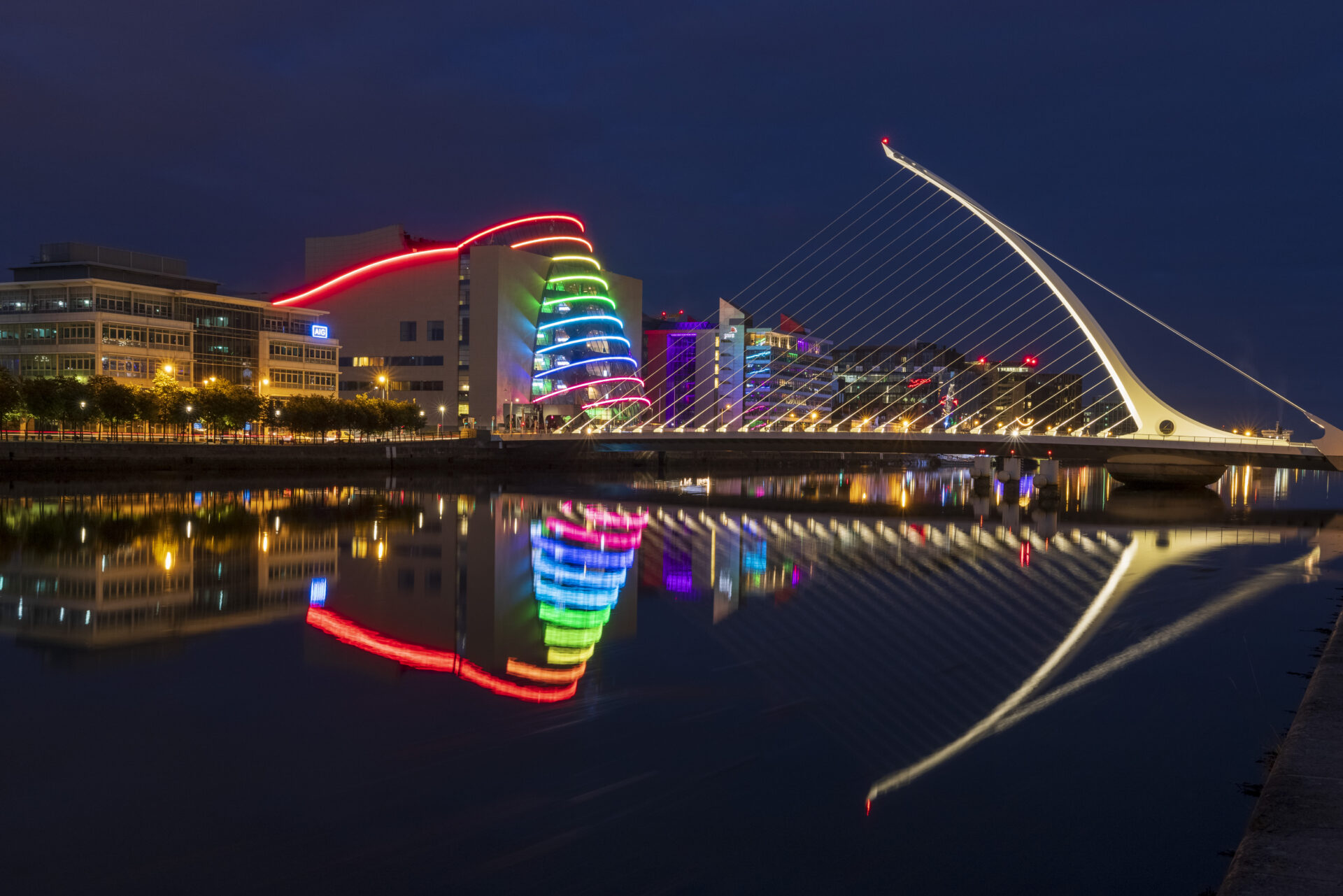 In 1923 the first government of the Irish Free State was led by William T. Cosgrove. Their chief aim was to establish infrastructure and administration for the new state.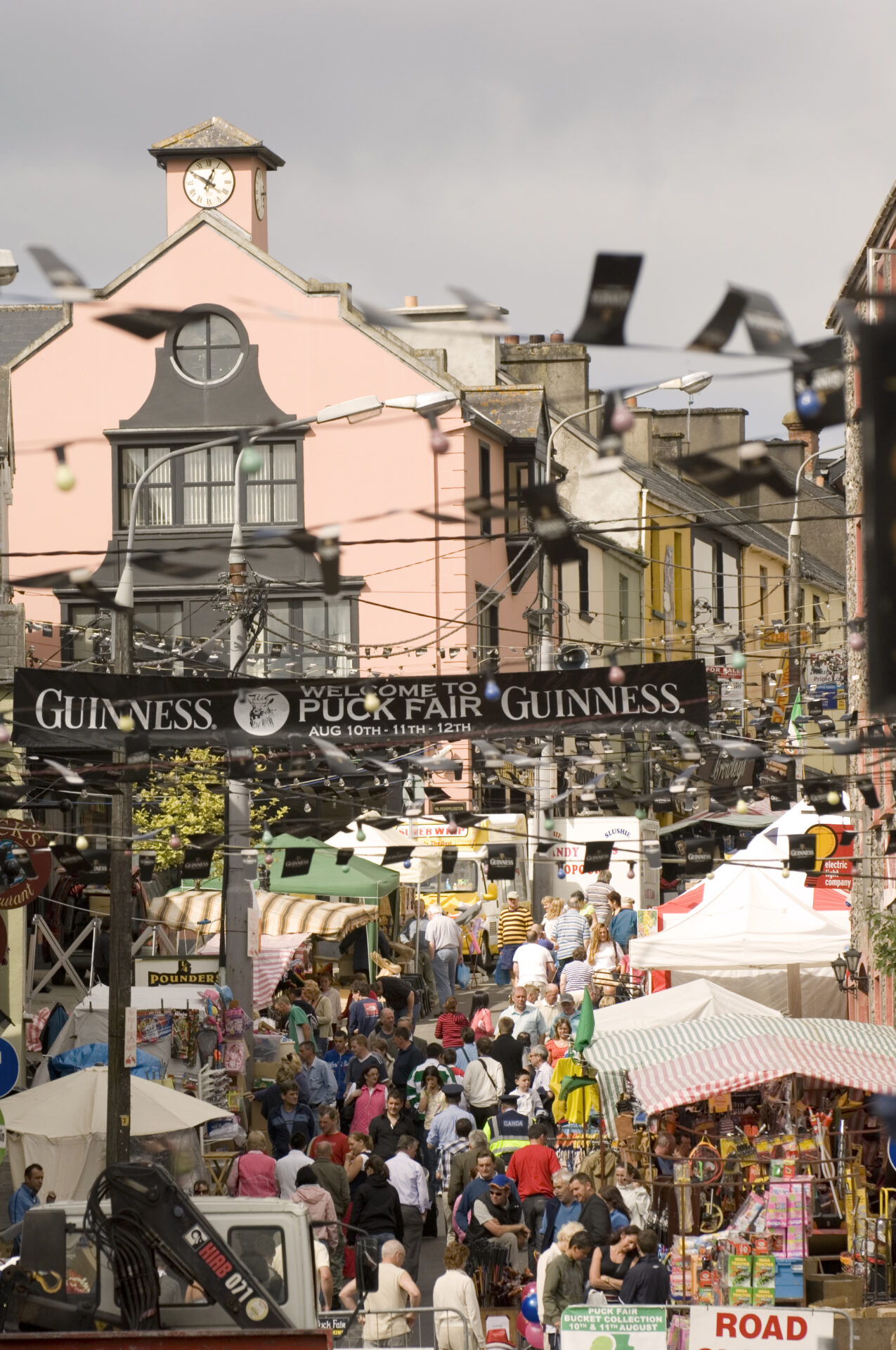 The main languages are English and Irish; most signposts in Ireland are bilingual. English is spoken by everyone, while Irish is generally confined to certain regions in the south-west, west, and north-west coastal areas.
There are two currencies, the Euro in the Republic of Ireland and the Sterling in Northern Ireland. Foreign exchange bureaus are available throughout the country in banks, tourist information offices, airports, some shops, and many towns and cities.
Ireland's National Anthem is" Amhran na bhFiann" [The Soldier's Song], written in 1907 by Peadar Kearney and Patrick Heeney.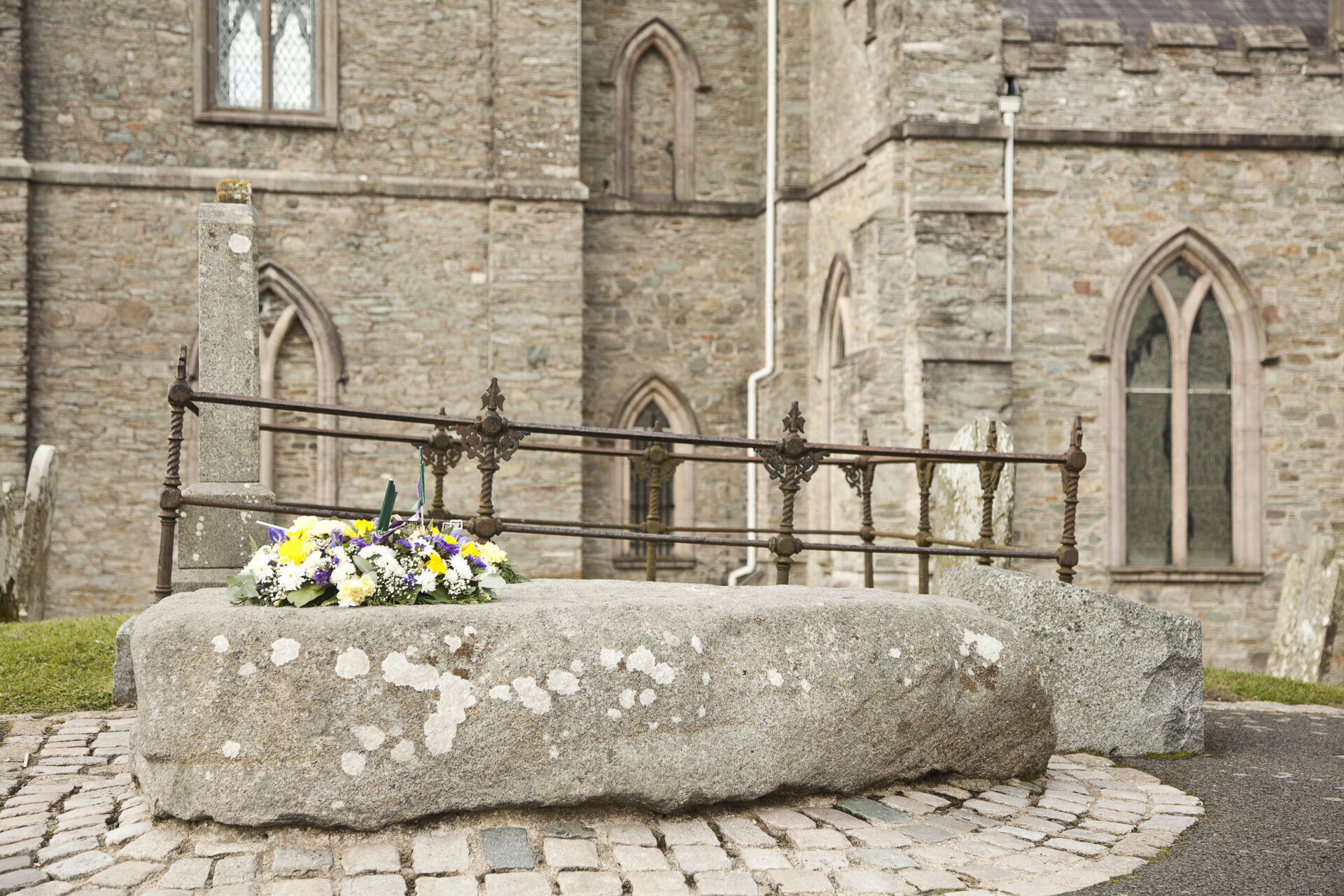 St. Patrick's Day, March 17th, is celebrated by Irish communities all over the world.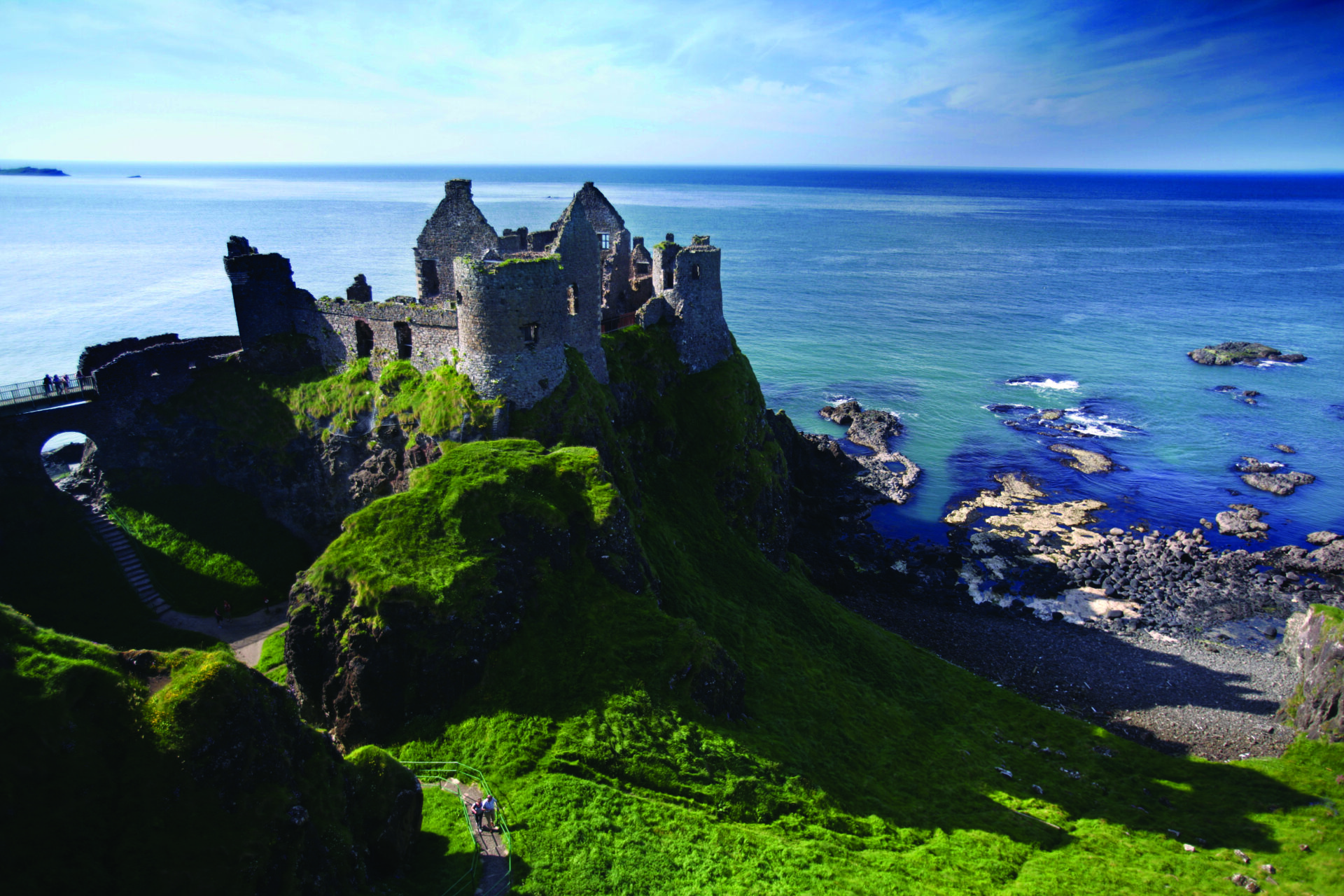 It is a tricolor of green, white, and orange. The green represents the older Gaelic and Anglo-Norman element in the population, the orange the Protestant supporters of William of Orange, while the white represents a lasting peace between the two traditions.
Ireland in the English language and Eire in the Irish language. The modern word Ireland derives from a combination of the Gaelic" Eire" and the Germanic word" land."
You need a valid passport to enter any European country. Visas are not required for everyone depending on the length and purpose of your visit. All citizens of non-EU countries, whether they require a visa or not, are subject to immigration control at the point of entry to Ireland. Passports are not required by British citizens born in the United Kingdom and traveling from Britain; however, identification may be needed. Citizens of the European Union States and Switzerland may use a passport or national identity card. All other nationalities must have a passport. Also, more visa information is available from the Irish Department of Foreign Affairs website DFA.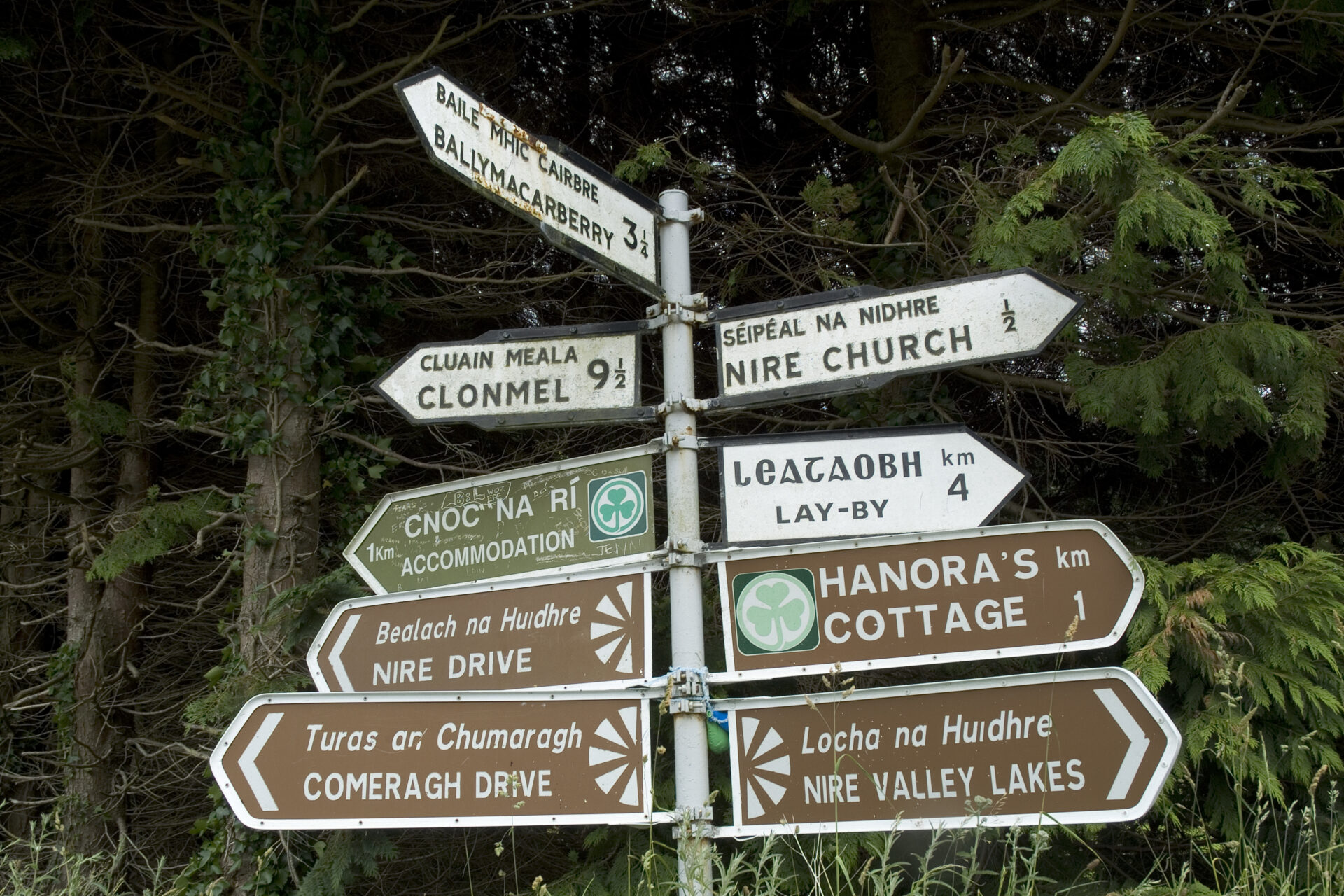 Import into Ireland of dogs, cats, and ferrets:
The EU Pet Passport system is designed to protect citizens from the threat of rabies and certain other diseases. EU rules apply to the movement of pet dogs, cats, and ferrets into the EU Member States. For additional information, please visit: Pets.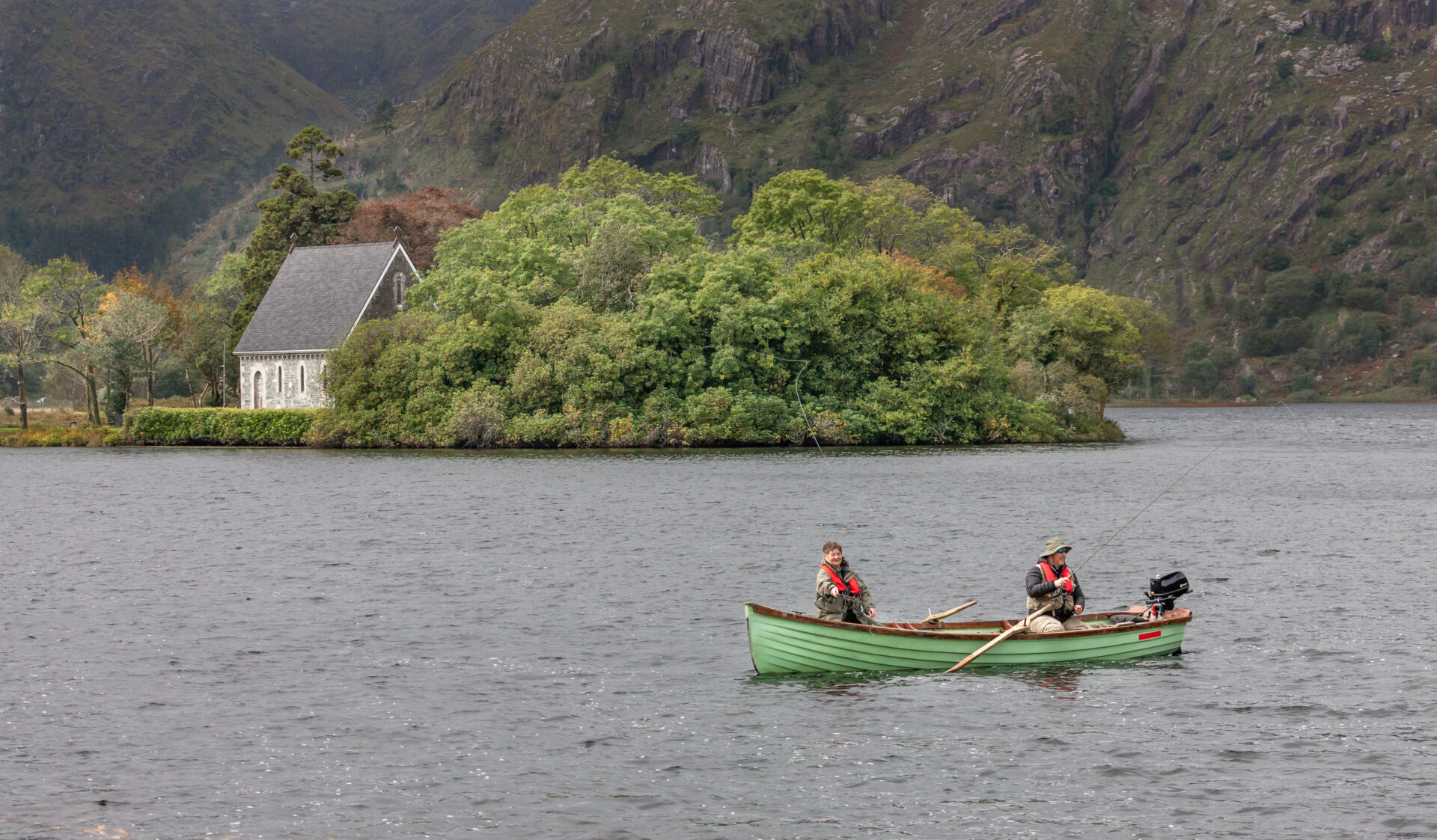 In the Republic of Ireland, the law enforcement entity is called Garda Siochana, with both male and female officers known as Garda. Northern Ireland's police force is called the PSNI – Police Service of Northern Ireland.
The President is elected by direct vote of the people for a term of 7 years. While the President does not have any executive powers, the role is more than a ceremonial one. The President has certain powers which essentially make him or her a guardian of the Constitution. The current President of Ireland is Michael D. Higgins.
Gaelic Football and Hurling are our native sports and both very popular in Ireland. The All Ireland Finals are held in Croke Park in Dublin, a magnificent 86,000 capacity modern stadium. Soccer is also widely played in Ireland; many of our most talented players play in leagues abroad, particularly in England's Premiership. Rugby Football is becoming increasingly popular and is played at the club and school level. The Irish International Team has become increasingly successful in recent years, and all major homes games are a sell-out.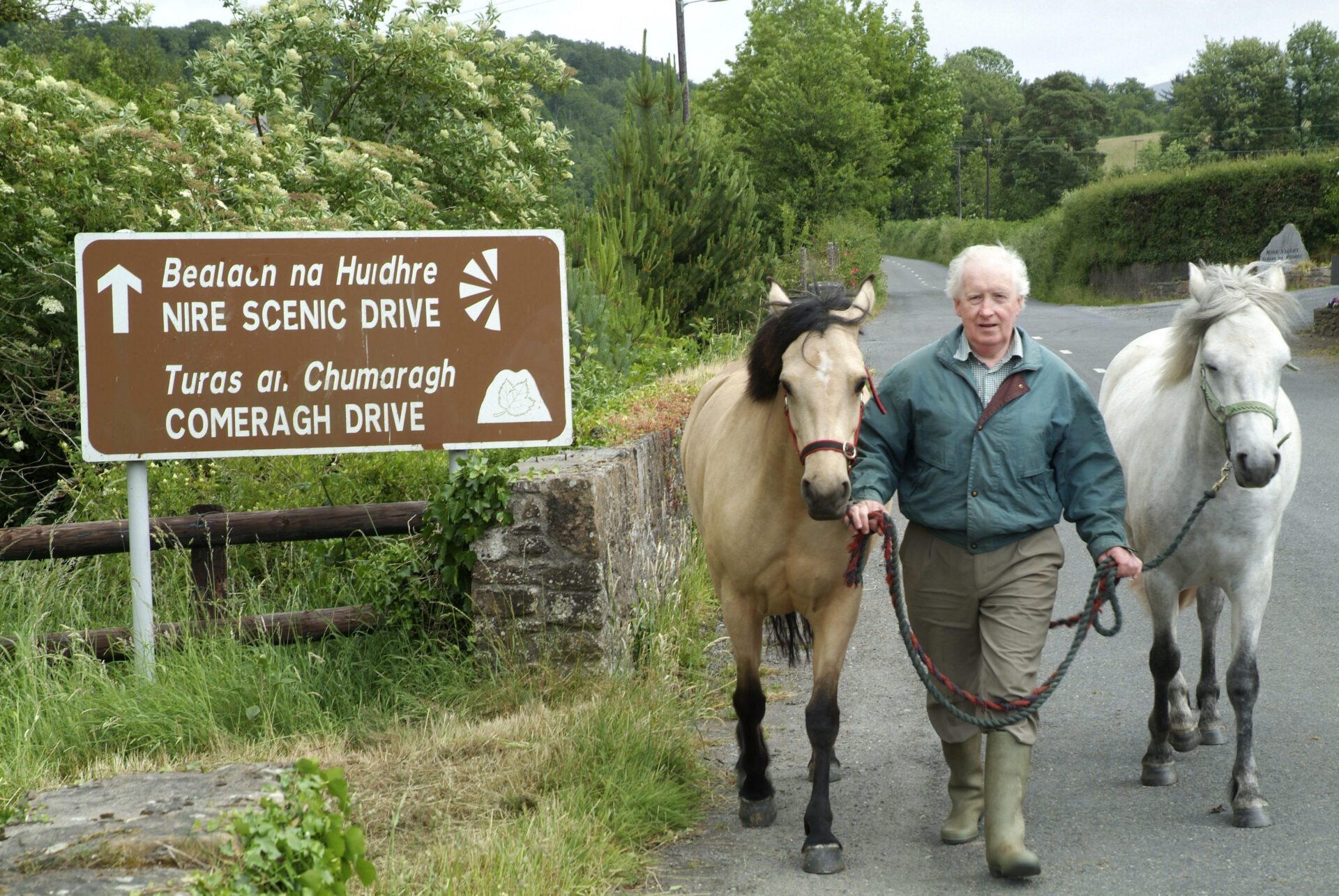 Pay Phones – Pre-paid phone cards are widely available.
Mobile Phones – Only digital phones with GSM subscriptions and a roaming agreement will work in Ireland. You should consult with your carrier prior to your trip.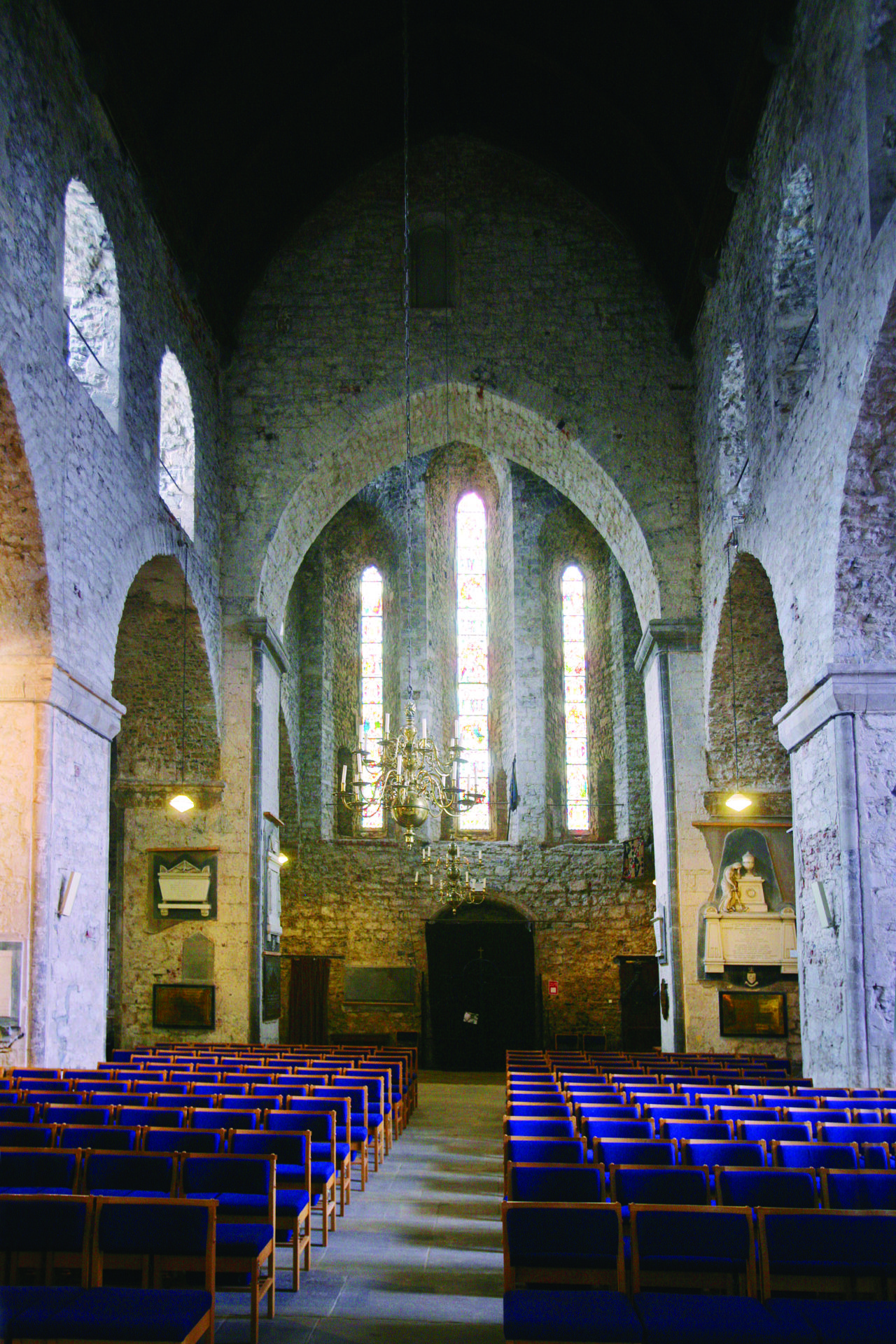 It is normal practice for hotels and restaurants to add 10-15% to the bill, especially for large parties. Tipping in pubs is not expected unless for table service. In the case of taxis, the fare is usually rounded up, incorporating a small tip.
The climate in Ireland is mild and temperate. The average temperatures range from 4C in the Winter to 20 C in the Summer months. Ireland has an average monthly rainfall of between 2 and 3 inches, with the daily sunshine averaging from 6 hours in June to 2 hours in December.