DUBLIN – DAY LONG TOUR OF BELFAST & NORTHERN IRELAND
THE HISTORIC BELFAST AND THE TITANIC EXPERIENCE
Dublin – Day Long Tour of Belfast & Northern Ireland
Pickup Location – Old Church, Suffolk Street, Dublin 2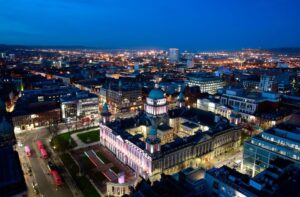 Belfast City
We will head directly for Belfast city to begin our tour of the city. Your guide will take you first around West Belfast, the home of the famous Peace Wall. You will also visit the Republican museum (Tuesdays – Saturdays) before you're dropped in the city center for some free time and lunch (not included).
You might need to change some money to Sterling pounds as you are now in the United Kingdom!
The term Sterling Pounds is derived from the fact that, about 775 silver coins known as "sterling's" were issued in the Saxon Kingdoms, 240 of them being minted from a pound of silver, the weight of which was probably about equal to the later troy pound.
The Titanic Experience Tour
The highlight of the tour, the Titanic Experience Tour! Here you will learn all about Titanic's tragic maiden voyage across the Atlantic.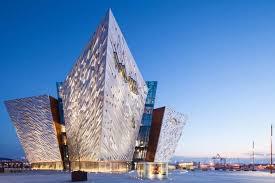 The Titanic Experience is the world's most authentic retelling of the iconic story.
The self-guided tour extends over nine interactive galleries where you discover the sights, sounds, smells and stories of the ship, as well as the people and city that made her.
Behind Titanic Belfast you can walk along the historic slipways where Titanic and Olympic were built and launched over 100 years ago.
See where Titanic first touched the water back in 1911. The Slipways have since been restored and now play host to a variety of open air concerts and events.
Hamilton Graving Dock
Located beside the Titanic Slipways, the Harland & Wolff Drawing Offices and Hamilton Graving Dock – the very place where Titanic was designed, built and launched, Titanic Belfast tells the story of Titanic from her conception, through her construction and launch, to her maiden voyage and subsequent place in history.
Sadly all great adventures must come to an end. However the memories will last a lifetime so sit back while your guide plays some traditional music and enjoy reminiscing about your day tour to the north as you make your way back to Dublin.